Paul Emery and the Sierra Jazz Society present
Nevada Theatre, 401 Broad Street, Nevada City, CA
Friday, October 14, 8:00pm
$30 premium reserved seating
$20 general admission


---
WIN WIN!
Click HERE to become a member of the Sierra Jazz Society and receive 2 FREE premium reserved-seat tickets!
---
"I sleep a lot better knowing that there are alto sax players like Greg Abate" – Phil Woods
"Greg Abate is considered by jazz writers and aficionados to be one of the most exciting players out there today" – Mike Joyce, Washington Post
Greg's newest most recent recordings Magic Dance with the Kenny Barron Trio was number 1 on the Jazz Charts for 8 weeks and showing on the 52 week jazz charts .
Greg was in the recent Downbeat Readers Poll listed #2 for Alto Sax
---
Featuring:
Greg Abate – saxophone & flute
Joe Gilman – piano
Ben Kopf – bass
Matt Langley – saxophone
David Clouse – drums
---
Greg Abate jazz saxophonist, flutist, composer continues as an International Jazz/Recording Artist with 225 days a year touring the globe.
In the mid 70's after finishing a four year program at Berklee College Of Music, Greg played lead alto for the Ray Charles Orchestra for 2 years.  In 1978 Greg formed his group Channel One which was a favorite in the New England area and from there had the opportunity to play tenor sax with the revived Artie Shaw Orchestra under leadership of Dick Johnson from 1986 to '87. Following this experience Greg ventured out as post hard bop soloist playing Jazz Festivals, Jazz Societies and Jazz Clubs throughout the U.S. Canada and abroad, including most of Europe, UK, and Moscow and Georgia Russia.
Greg's newest release Gratitude, with the Tim Ray Trio has received glowing reviews and a lot of international airplay.  Greg recorded his first CD Live At Birdland NYC in 1991 on the Candid Jazz Label with the trio of James Williams, Rufus Reid and Kenny Washington.  To this date Greg has recorded over 17 other recordings as leader.  Greg is also an adjunct professor of Jazz Studies at Rhode Island College.  Greg was inducted into the RI Music Hall of Fame in 2016.
---
Joe Gilman teaches music at American River College and Sacramento State University in Sacramento and the Brubeck Institute in Stockton, California.  From 2005–2012, Gilman was music director of the Brubeck Institute and artist in residence from 2012–2014.  In 2006, Gilman became a regular accompanist to jazz vibraphonist Bobby Hutcherson, and has since toured the Blue Note jazz clubs in Japan, Dizzy's Club Coca-Cola and Birdland in New York, Jazz Alley and The Triple Door in Seattle, Yoshi's in Oakland and San Francisco, the Jazz Bakery in Los Angeles, and jazz festivals such as Estoria (Portugal) Pescara and Umbria (Italy), Jazz Baltica (Germany), Sedona (Arizona), and Boston.
---
Benjamin Kopf is a professional Bassist and Producer living in Sacramento. While attending Berklee College of Music in Boston, he studied Contemporary Writing and Production, as well as earning a minor degree in Conducting. After graduating in 2014, Ben has worked as a freelance musician, playing with band leaders such as Vivian Lee, Byron Colborn and Joe Mazzaferro. He has also secured regular spots in bands The Henry Robinett Group, One Button Suit, and Shawn Thwaites Rebel Quartet, as well as at The Table UMC. As a producer, Ben has recorded singles and albums for artists Darci Phenix, Commerce TX, and SloCoast.
www.solabelmusic.com/the-band/ben-kopf
---
David Clouse began his career playing with Ron Crotty from the Dave Brubeck Quartet and Terrell Eaton from Bonnie Raitt, and spent several years teaching, playing, and touring through-out the United States. Since 2012 David has been living in Nevada County and performs extensively with a long list of people that includes Bill Douglass, Achilles Wheel, Ralph Hammer (from Stevie Wonder), and Dream and the Dreamer, among others.
---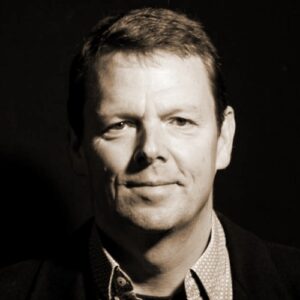 Saxophonist Matt Langley recently relocated to Nevada City from southern Maine. Though he studied briefly with Lou Marini, David Baker, Ted Dunbar, and Stan Strickland, most of Matt's education has come on the bandstand. He has recorded extensively with the Charlie Kolhlhase Quintet, his own group Color, with pianist Pandelis Karayorgis' group System of 5, and with Mike Effenberger's weirdturnpro. Mr. Langley has also shared the stage or recording studio with Ron Carter, Richie Cole, Fred Hersch, John Medeski, Billy Martin, Chris Wood, Matt Wilson, Tiger Okoshi, Roswell Rudd, Dave Douglas and many others.
---
Presented with support from