Femme de la Crème at the Nevada Theatre




Friday, October 17, 2014, 7pm, $20


Nevada Theatre, 401 Broad Street, Nevada City

Nevada City Live presents Femme de la Crème ~ an evening of all female musicians, dancers, poets and performing artists Friday, October 17th. The showcase begins at 7:00pm at the Nevada Theatre at 401 Broad Street in Nevada City .

Performers include:

The Rosebuds ~ April Miranda & Susan Schreiber

Once members of the Rosebud Ramblers, April and Susan got together and began playing music and found that their love for singing could create sweet harmonies.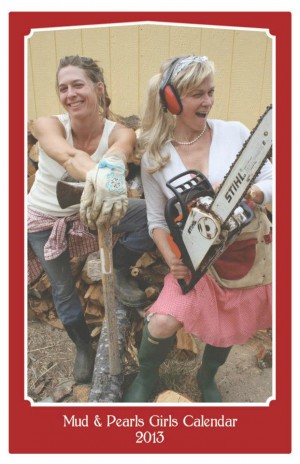 Mud 'n Pearls ~
A collective of artists, craftspeople, teachers, farmers and builders who love to share their homesteading, natural building and mechanical skills. The hub of inspiration and dynamic change within the self-reliance and natural building movement. Mud 'n Pearls inspires and motivates people of all ages and gender (including women) to create beautiful sustainable, hand made projects. To see what they're up to: www.mudandpearls.com
The Anderson Girls ~ Paige, Aimee, Daisy & Cristy
Paige, Aimee, Daisy, brother Ethan, dad Mark and mom Cristy have been performing for many years at festivals and celebrations together as The Anderson Family Bluegrass. Recently Paige, Aimee, Bo and Daisy have been performing as the Fearless Kin. This will be their debut performance as just the girls!
Beverly Korenwaser ~ Poetess, painter, art curator and promoter
Myra Traugot ~ Singer
Sweet Myra has sang her heart out for us for many years. It will be a delight to have her grace our evening!
Bluebird & Fiona ~ Lead lady of Lasher Keen, multi-instrumentalist with the flare of the gypsy goddess Herself will be performing with her daughter Fiona. This will be their first performance as a duo!
Aubrey Lee Putz ~ Dancer
Dance Instructor/Choreographer at the Nevada City School of the Arts and Bitney College Prep High School ~ Aubrey always brings tears to my eyes as I watch her graceful yet powerful expression on stage.
Cherisha Heart & Maren Metke ~
Cherisha's been playing music with her two brothers since she most probably can remember. She's lead lady in Zephyr Love and frickin' rocks it! I think her favorite guitar is her electric blue Les Paul … Maren's lead singer of the Blackbird Quartet, a smoky bluesy, jazzy trio and recently collaborating with Cherisha. The harmonies are sweet sweet sweet!
Laughter Medicine ~
Many know Laughter as always smiling, singing, playing her flute or clarinet … and a lot of the times on her bicycle! She's a wonderful weaver of baskets from natural fibers such as cattail and willow and will be demonstrating, let's see how can we do this Laughter? You'll be riding your bicycle, playing your clarinet, singing reciting, poetry …. hmmmm, it'll be quite the experience!
Haute Trash ~
The idea for trash fashions was said to have come to found Susan Lamela while she was repairing a designer suit. Discouraged with the shoddy workmanship of the expensive garment, she claimed "I could do better than that!" Thus was born the first trash fashion show in 1983 entitled "The Cutting Edge of Fashion." In 1986, Haute Trash made is exclusive showing at the Old Nevada Theatre. Haute Trash has performed hundreds of shows, most for non-profits and to benefit local causes and awareness. Rethink, Reduce, Reuse and Recycle! They were the first to coin that phrase … at least in our neck of the woods! What can I say about Haute Trash! Let's just say they can be wayyyyyyyy trashy! And will be for the evening of burlesque, tongue and cheek!
The Heifer Belles ~
Singer/Songwriter, Juliet Gobert fronts the all girl band made up of Kim Rogers on pedal steel, Karel Hendee on standup bass and Karen Carchidi on fiddle. It will be a fun evening with their sweet harmonies and toe tappin' tunes!
Lizzie Hart ~ Poetess
Kaleena Devi ~
Dancer of the Sacred Temple, Belly Dancer, Kaleena is also a yoga, core fitness and belly dance teacher at the Core Movement Center in Nevada City.
Meri St. Mary ~
Whether as a musician, broadcaster on KVMR, or Poetess, Meri will rock you to your very soul and leave you laughing at yourself and life. I'm thrilled to have her join us once again at Femme de la Crème! (p.s. she can get a little raunchy)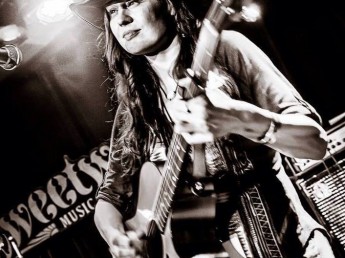 Lauren Murphy ~
Lauren is originally from Louisiana, and for a number of years in Marin. She recently moved to Camino, California and finally will be performing in Nevada City! She calls herself composer, lyricist, vocalist, guitarist, pianist, actress, model, dancer poet, writer, mother, friendly wacko and heavy equipment operator. Wow! Her and her beloved husband Judge Murphy fronted the band Lansdale Station for many years. She has the voice of an angel that will bring you to tears and inspire you to get out there and live your life to its fullest in a kick butt way! I'm honored to say, she will be headlining this amazing evening of talented women.