An Evening of Traditional Middle Eastern Music and Dance




Saturday, October 18, 8pm, Tickets $20


Nevada Theatre, 401 Broad Street, Nevada City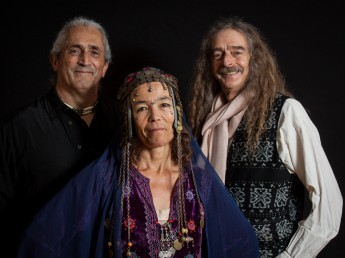 This program of Middle Eastern Music and Dance features performances by Venus Serpintinam, Shekina Sehar, Sparrow & Bee, Damkianna Dance Company and guest vocalist Isabel Tercero. Providing the music will be Helm.
About Helm
Our vision is to play acoustic music reflective of the traditions of the Middle East through classical, folkloric and original compositions. Helm provides music for all to enjoy. For dance artists Helm's unique style works whether you need belly dance music, tribal dance music, tribal fusion or gypsy music (Rom). Our repertoire is far reaching and diverse, providing a rich platform for expression.
Based in Marin County, California and founded by Ling Shien and Mark Bell, Helm has been able to play and perform with excellent local musicians and dancers. Part of our extended Bay Area musician family include Sean and Lars Tergis,al Azifoon , Dan Cantrell, Samuel Atchley, Faisal Zedan, and Tobias Roberson. Some of our favorite dancers are FatChanceBellyDance®, Mira Betz, Zoe Jakes, Elizabeth Strong, Hannah Romanowsky, and Terry del Giorno. We have been able to branch out nationally and internationally in recent years working with, among others, Ali Sinan Erdemsel, the Langa musicians of Rajasthan, and Phil Thornton.