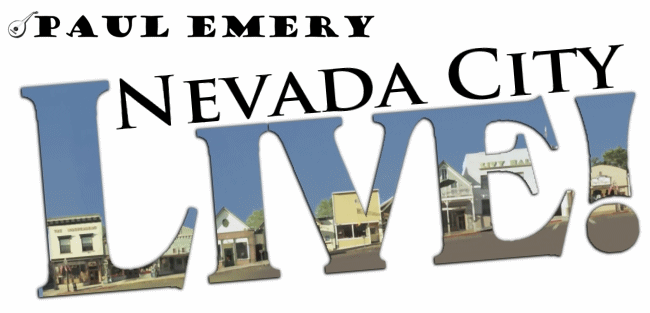 Thursday, November 3, 7:30pm
Nevada Theatre, Nevada City, California
$30 premium reserved seating
$20 general admission


The Heifer Belles celebrate the release of their new recording Midnight Blue. 
The Heifer Belles began as friends getting together for some casual picking and singing.  The result, a blend of back porch Americana, took them out of the living room and into the world to perform their music.  The groups songs range from tongue-in-cheek to heartfelt to socially insightful, a gamut of the human experience in today's world.  The band, Juliet Gobert, song writer and lead singer plays rhythm guitar alongside Toni Valenta, of the SoCal band Belly Love, who brings her impressive bass skills in addition to beautiful harmony vocals and,  Nici Van Kreidt, on violin, classically trained from the age of 7 yrs, currently a highly sought after violin teacher, whose influences range from classical to Grateful Dead to Django Reinhardt gypsy jazz, rounds out the ensemble with her impeccable style.
The Heifer Belles have played some of California's premier music festivals; Kate Wolf, Strawberry, World Fest, American River, Home Grown Americana and have played several Cowboy Poetry festivals as well, Heber Valley Utah, Santa Clarita Ca, Elko Nevada and many more.
Juliet Gobert is a song writer of back porch Americana and has performed at some of California's premiere music festivals and venues: World Fest, Strawberry Music Festival, High Sierra Music Festival, American River Music Festival, Kate Wolf Music Festival and Kentucky Mine Music festival, Keystone Palo Alto, Grass Valley Center for the Arts, the historic Nevada Theater, the Auburn Event Center, State Theater Auburn as well as the Elko Cowboy Poetry Gathering , Heber City Western Music and Cowboy Poetry Gathering, Santa Clarita Cowboy Festival and the Davis Music Festival.
Juliet has been playing and working with local musicians, and singing back up with and opening for well known artists including Dan Hicks, Nina Gerber, Roger Hodgson of Super Tramp, Kenny Edwards of The Stone Ponys, Paul Barrere, Fred Tackett of Little Feat, Phil and Dave Alvin, Maria Muldaur, Wayne "The Train" Hancock, Rita Hosking and Laurie Lewis.
Juliet performs her original songs in a duo with veteran harmonica player Homer Wills (The Mavericks, Jerry Jeff Walker, Guy Clark, Townes Van Zandt)
---
"World-class talent takes stage at WorldFest – Juliet Gobert performs with The Heifer Belles during the California WorldFest at the Nevada County Fair grounds." – Alan Sheckter, The Union Newspaper
"Juliet Gobert's music and stage presence is captivating beyond all expectations. A beautiful emerging artist, Juliet's music is reminiscent of a gorgeous autumn sunrise, full of natural beauty and the promise of a bright, sunny future. Her creative songwriting and beautiful lyrics coupled with her crisp, crystal clear voice captures audiences wherever she goes." – Dennis Brunnenmeyer, Nevada City Limits, KVMR Radio
"Juliet Gobert's voice is platinum gold, and her haunting vocals stay with you. You may have found Juliet playing at the Nevada City Farmers Market or at one of our local establishments like Friar Tucks. No matter where you hear her play, you will be drawn in by Juliet's angelic voice." – R. Senum – Nevada County Sustainability Team