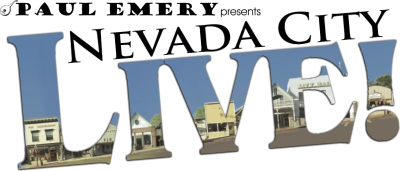 Thursday March 3, 7:30pm
Miners Foundry Cultural Center, Nevada City, California
$30 premium (front 4 rows – general admission)
$20 general admission


Acoustic Music supergroup Mr Sun, featuring renowned fiddler Darol Anger, guitarist Grant Gordy, Scottish bassist Aidan O'Donnell, and mandolinist Joe Walsh, will be celebrating their upcoming CD release Extrovert on Compass Records. Their appearances in the last 4 years at Wintergrass, Grey Fox and Freshgrass, and at IBMA conventions, have created a powerful presence throughout the Acoustic Americana music scene.
If you haven't heard of the cheerfully named supergroup Mr. Sun, you've certainly heard its proponents, four of the finest musicians on the American roots scene: Renowned fiddler Darol Anger, Professor Emeritus at Berklee College of Music, who has released many solo albums in addition to his work with David Grisman and Mike Marshall, and founded the Turtle Island Quartet, Psychograss, and Republic of Strings; Joe K. Walsh, mandolin virtuoso and vocalist who spent four years with the award-winning bluegrass act the Gibson Brothers before becoming solo artist and songwriter and Strings Department Professor at Berklee; all-around guitar genius Grant Gordy, a former member of Dawg Music guru David Grisman's band; and the phenomenal Scots bassist Aidan O'Donnell, who has backed harpist Maeve Gilchrist and countless modern Jazz heroes.
---
Fiddler, composer, producer and educator, Darol Anger is at home in a number of musical genres, some of which he helped to invent. Exceptional among modern fiddlers for his versatility and depth, Anger has helped drive the evolution of the contemporary string band through his involvement with numerous pathbreaking ensembles such as his Republic Of Strings, the Turtle Island String Quartet, the David Grisman Quintet, Montreux, his Duo with Mike Marshall, and others. He has performed and taught all over the world with musicians such as Dr. Billy Taylor, Bela Fleck, Bill Evans, Edgar Meyer, Bill Frisell, David Grisman, Tony Rice, Tim O'Brien, The Anonymous 4, Marin Alsop and the Cabrillo Orchestra, the Detroit Symphony, Mark O'Connor, and Stephane Grappelli. Today Darol can be heard on NPR's "Car Talk" theme every week, along with Earl Scruggs, David Grisman and Tony Rice.
---
As an acclaimed master of American roots music, mandolinist and songwriter Joe K. Walsh knows this better than most. He's toured with countless artists, collaborated with other master musicians like Darol anger and the Gibson Brothers, founded progressive stringband Joy Kills sorrow in the early 2000s, and is currently on faculty at the prestigious Berklee College of Music. His new album, Borderland, is an exercise in subtlety and careful creation. Turning through songs he wrote, or setting the words of Yeats to music, and picking out instrumental tunes of his own creation, Walsh plays and sings with the kind of ease that comes from years of practice and creation.
---
Grant Gordy is a standout in the crowded field of Acoustic Guitar Wunderkinds. Grant's work has been widely recognized for its kaleidoscopic excellence and startling emotion, fusing Jazz and Bluegrass concepts to an unprecedented degree.  Assuming the guitarist role in the fabled David Grisman Quintet, a spot previously held by such notables as Tony Rice, Mark O'Connor, Frank Vignola and Mike Marshall, has confirmed Grant Gordy as a pre-eminent young voice on acoustic guitar. David Grisman says Gordy "belongs to the new elite of American acoustic practitioners who are pushing the ever-expanding envelope of a musical frontier."
---
Aidan O'Donnell hails from Glasgow, Scotland. He completed a BA in jazz performance at Birmingham Conservatoire, where he won the prize for Most Promising Performer and was made an Honorary Fellow. Thereafter he moved to London, where he quickly became one of the most in-demand bassists on the scene. In 2008, with the aid of a grant from the Scottish Arts Council, he relocated to New York. Since then he has established himself as a much sought-after bassist, working with such notable musicians as Steve Kuhn, Ben Monder, David Berkman, Darol Anger, Maeve Gilchrist and many more. In addition to this he took his MA in jazz performance at City College, where he studied with John Patitucci.
The musical points-of-view in Mr Sun are so strong and personal that one might imagine the group could explode but for the palpable love and humor that emanate from every note they play. The group means to take a relaxed approach to rewriting its own chapter in the American Music Saga, with its latest recording on Compass Records, entitled The People Need Light.