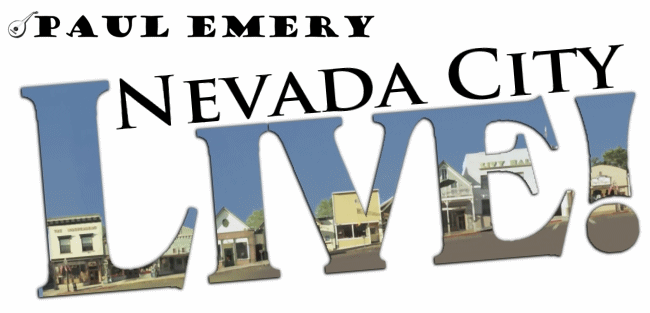 Thursday, November 10, 7:30pm
Nevada Theatre, Nevada City, California
$30 premium reserved seating
$20 general admission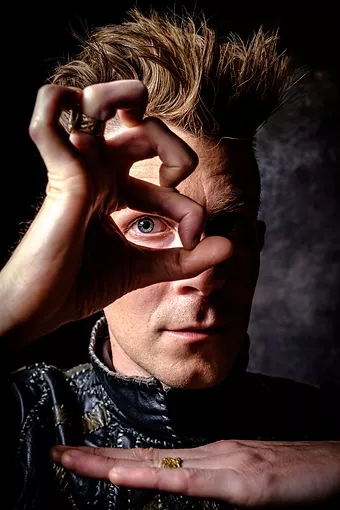 "Like Orpheus incarnate, Dalrymple conjures aural phantasmagoria with lyric and lyre. Follow the melodies of 'Make Believe' from golden Elysian fields to the dark depths of the river Styx." – B. A. Vierling
From the dawn of his career in Detroit Michigan, singer and multi-instrumentalist Dalrymple has been viewed as both an elusive madcap and an ever-devout scholar of sound. Experimenting, innovating and redefining his music for over two decades, Dalrymple's recorded output is a voluminous anthology consisting of eight studio albums and three musical theatre productions. Throughout his various creative disciplines, Dalrymple continually reinvents his characteristic approach to singing, song-writing and the unconventional interpretation of his signature instruments, the guitar, piano and harp.
After recording his first album, March To The Sun in 2001, Dalrymple moved to the Northern California gold-rush town of Nevada City where he founded the psych-folk ensemble, Lasher Keen. Dalrymple wrote, recorded and released six Lasher Keen albums between the years 2006 and 2015 on record labels, Pesanta Ur-folk and Crystal Cave Records. After disbanding the group in 2016, Dalrymple forged a more orchestrated sound with the release of a double LP in 2019 entitled, Make Believe.
Dalrymple's discography ranges far afield in the landscape of sonic exploration, from whimsical interstellar psychedelic balladry, to the etheric freaky folk reaches of early music's brocade of gut strings, to Motown induced funk sax screeches, to the theatrical opus of operatic soul. It is a catalog of sound refusing to adhere to any specific genre, yet at the same time it maps a sonic sphere that is congruent and whole.
Throughout Europe and America, Dalrymple's live shows have found him collaborating and sharing the stage with artists such as –
Dalrymple
Terry Riley, John Ames, Motoko, Antonio Rocha, Bonnie Prince Billy, Faun Fables, Sleepytime Gorilla Museum, Agalloch, In Gowan Ring, Dawn McCarthy, The Edmund Welles Quartet, Mellissa Auf Der Maur, Oz Fritz, Jeremey Cohen and many other luminaries involved in a variety of artistic disciplines.
Dalrymple has toured throughout the US and internationally, performing at notable festivals and venues including, Noise Pop Festival, Café Du Nord in San Francisco, The New Parrish in Oakland CA, The Northwest Folklife Festival, The Sierra Storytelling Festival, Stella Natura, Thirst For Light, The Center for the Arts in Grass Valley, CA, The Star Theater in Portland, OR and the oldest running play house west of the Mississippi, the historic Nevada Theatre in Nevada City, CA.
Inspired by Irish/Celtic and Germanic literature, Dalrymple wrote, directed and scored two musical plays; The Middle Kingdom, in 2015, based on the Irish myth, Tochmarc Etaine and Make Believe in 2019, based on the nineteenth century Sisters Wild, who lived next door to the preeminent folklorists, the Brothers Grimm.
Also, an accomplished storyteller and raconteur, Dalrymple developed a one-man theatre show in 2020, Illumination Tales: Poetic Magic From Ancient Ireland, Stories and Songs of Finn mac Cumhaill. This intimate bardic odyssey caters to a more personal facet of Dalrymple's artistic spirit, culling together the myriad forms of his storytelling and song craft into a cohesive and exhaustively researched program of artistry, designed to simultaneously delight, inform and inspire.
Dalrymple, along with his odd assortment of shape-shifting, daimonic muses has made a home for himself in The Hollow Hill, a private studio located in the Sierra Foothills of Northern California. In his spare time, he collects riddles and carves puppets.