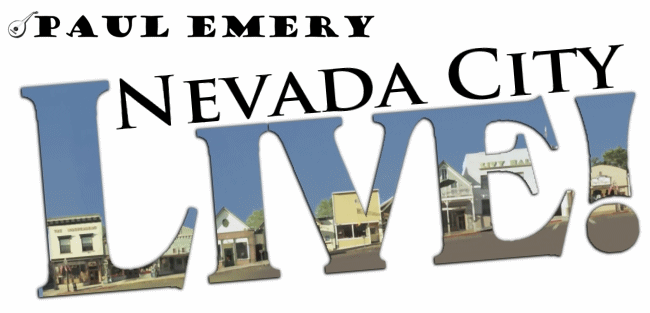 Saturday, May 12, 8:00pm
Nevada Theatre, Nevada City, CA
$20 general admission
$30 reserved seating


BuckStar crafts catchy original tunes with tones that carry from old school to new school.  Their country/rock/R&B grew out of the regional mix-and-match music scene and features husband/wife duo Jenn Knapp and Rob Kopp, guitar ace Tom Menig, his brother Eric Menig and keyboard player Lucas Weber.
At the heart of their music are Alleghany native Jenn Knapp's original songs.  Knapp began writing songs following the death of a close friend.  She promised to learn guitar and was soon picking out chords on a guitar inherited from her grandfather.  She and drummer Rob Kopp's band Big Picture featured their songs.  That band evolved in the Cheatin' Buzzies – a mainstay on the regional music scene for over a decade with three albums and what Jenn describes as "a pretty substantial body of work".
Much of their recording was accomplished at guitarist Tom Menig's Silver Maple Studio with Menig contributing guitar and pedal steel to their recordings.
Kopp and the Menig brothers are also members of the Grateful Dead tribute band, The Deadbeats, with a steady schedule and strong draw on the west coast.
BuckStar came to being in 2014 with their self-titled CD release in 2015.  They were featured at the California WorldFest, played honky tonks from Joshua Tree to Alleghany, and are currently putting the finishing touches on their second CD.
---
CHRIS CROCKETT
Chris Crockett has sung and played guitar in various Nevada County clubs since 1978 when he debuted at the National Hotel. Prior to that, he was employed as a staff song writer in Hollywood, writing songs recorded by such major label artists as Brenda Lee, Donnie Brooks, Gary Puckett, Susie Allanson, and Larry Mahan.
In addition to playing at most of the clubs in Nevada City and Grass Valley, Chris has been known as the opening act for virtually all the productions at Off Broad Street Theater in Nevada City for the last 18 years. Chris is also a regular at a number of retirement and care communities in Nevada County. And for close to 30 years Chris has been a Railroad Minstrel on the winter Sierra Scenic Snow Train to Reno.
In 2001, Chris created an internet project titled "365 Songs in 365 Days", on which he uploaded a song he had written (or co-written) every day of the year for 365 consecutive days, releasing a new CD of 14 original songs every two weeks, a total of 26 CDs.
Chris is a lifetime member of The National Academy of Recording Arts and Sciences (Grammys), votes each year for the Grammy nominees, and is invited each year to attend the Grammy Awards.
Chris' latest CD is titled Cigarette Soup, features backup vocals and instrumentals by Buckstar.
Chris is currently playing at Matteo's Public in Nevada City on Monday nights, Golden Era Lounge in Nevada City on Tuesday nights, and Off Broad Street on Friday and Saturday nights.