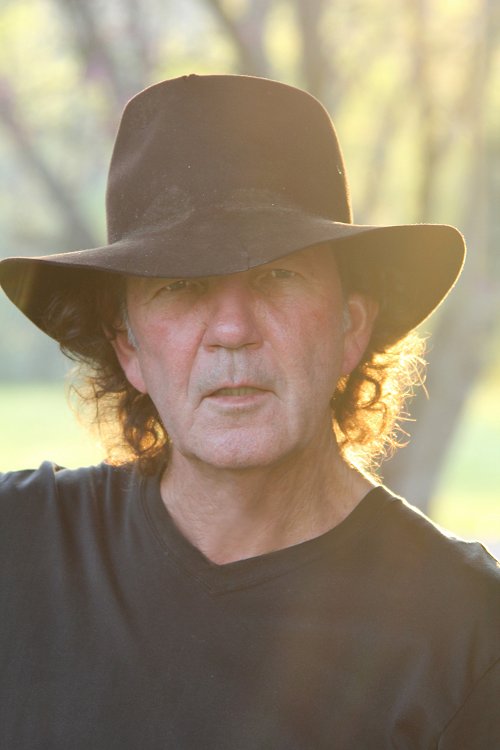 with Foothill Flyers opening
Paul Emery and Ray Mann
Tuesday, July 19, 7:30PM
Nevada Theatre
$35 VIP Reserved
$25 General Admission


"Like the best of his work, Tony Joe White's latest release "Hoochie Woman" is steeped in the mythology of the South, particularly his native Louisiana. The song appears on White's new album Rain Crow, which will be released May 27th via Yep Roc Records." – Rolling Stone
"…White remains an unsung hero of American music…" – The Bluegrass Situation
Swamp-rock master Tony Joe White announces U.S. tour  dates in support of his 19th studio album, Rain Crow, out May 27 on Yep Roc Records. The album is now available for pre-order at the artist website, Yep Roc Records or digital providers with an instant download of "The Middle of Nowhere," which premiered at The Los Angeles Times and is now at all streaming services.
Recorded at his own studio and produced by his son, Jody White, Rain Crow summons recollections of long ago, when animals foretold the weather, tongue-talking worshippers proved their faith by handling snakes and a "bad wind" could drive a man to edge of insanity. The nine-song set features new compositions White wrote over the past three years, including co-writes with his wife, Leann, and Billy Bob Thornton on "The Middle of Nowhere."
Known for popularizing swamp music, he wrote gems like "Polk Salad Annie" and "Rainy Night in Georgia," and has had his songs performed by Elvis, Ray Charles, and Tina Turner. In 2014, White was profiled in the Nashville episode of HBO's Sonic Highways and performed "Polk Salad Annie" with the Foo Fighters of The Last Show with David Letterman.
Since 1968, many other artists have interpreted Tony Joe White's songs, including Brook Benton's unforgettable take on "Rainy Night in Georgia" in 1970, Elvis Presley's live performances of "Polk Salad Annie," and Tina Turner's soulful rendition of "Steamy Windows." Ray Charles, Roy Orbison, Etta James, and many others have also covered the songs of this legendary singer and songwriter.
"I've had unbelievable, beautiful freedom with the music for the last several years…" reflects Tony Joe White as a grainy dusk settles. Just entering his seventh decade, White spends his days off the road coaxing inspiration from his surroundings. Not one to write songs on command, they seem to find him—usually when he's out on his property, a quiet couple of riverside acres some forty miles or so outside of Nashville. "All I can hear from where I sit," he notes, "are coyotes, birds, or wolves."
Despite his illustrious past, White feels no pressure to top himself. "There's not a push nowhere," he concludes. "Maybe I'll stop playing shows and making records when the songs quit coming to me. But they still come to me. You see, I don't work for a song—but once I get a hold of it I don't let go. I just keep writing, and when I do, I want to go out and play it for somebody. It's the songwriting that keeps me going.  Yesterday I was fishing, and a guitar lick comes into my head…then it lays back there. It's still in my head, every 30 minutes it comes back. So I know that I gotta build a fire, sit down, and figure out what it's gonna tell me."
www.tonyjoewhite.com
www.facebook.com/tonyjoewhiteofficial
---
Paul Emery and Ray Mann are the Foothill Flyers – disco-folk pioneers emerging from homemade mobile homes to serenade mountain folk of Northern California and the Pacific Northwest in the mid 1970s.
In subsequent decades they have continued with an endless string of reunion appearances and command performances across Northern California and Oregon.