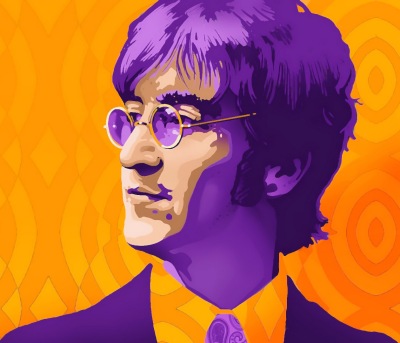 Thursday, Friday & Saturday, November 8-10
8:00 Friday & Saturday
$35 premium reserved seating, $25 general admission


Singer-songwriter John Lennon founded the Beatles, a band that impacted the popular music scene like no other before, or since.  Lennon was born on October 9, 1940, in Liverpool, England. He met Paul McCartney in 1957 and invited McCartney to join his music group. They eventually formed the most successful songwriting partnership in musical history. Lennon left the Beatles in 1969 and later released albums with The Plastic Ono Band and others. 
---
The Rayos return to the historic Nevada Theatre with a tribute to the songwriting genius of John Lennon.  This musical homage will span Lennon's career from early Beatles through the heyday of their recording masterpieces and Lennon's solo work.
Saul Rayo has paid tribute to George Harrison, The Doors, Bob Dylan, Van Morrison, Paul Simon, and others heads the lineup on lead vocals, guitar, and percussion. Saul Rayo: "With this show, it is more than just great songs played by wonderful musicians. For me, it is more like channeling the spirit of John Lennon for the audience. I always identified with him so much because of his creativity, his politics, and his innovations — the first song I ever learned on guitar was Working Class Hero. Now there will be an opportunity to present a whole night of this material, and take people on a magical ride."
Saul will be joined by his wife Elena Rayo on vocals, strings, guitar and percussion. Special guests are Thomas Schuebel, guitars and vocals; Perry Mills, lead guitar and vocals ; Brady Mills, piano and keyboards; Mark Thayer, drums and percussion; and Charlie Faber, bass. A spectacular and heartwarming video show by light and image artist George Holden complete the 3-D experience.
This timely concert is sure to enchant both die-hard Beatles and Lennon fans, hippies, nostalgists and flower children as well as the younger generations who are falling under the spell of this music.