His musical journey began in Vicksburg, Mississippi, in the heart of the Delta, where he was born. He was in the church choir as a young person and used to sing tenor, baritone and bass. He jokes that he wasn't allowed to sing the "rough stuff" like rock and roll in those days and that he was only allowed to sing gospel. He'd have to "slip away" to sing secular songs. Terry secretly listened to people like Elmore James, Little Walter, Albert King and B.B. King, to name a few. It was then that he decided he wanted be a soul singer.
In the sixties, Terry worked with an a cappella group called The Knights, touring throughout the South in clubs and juke joints. From there Terry was lured to the west coast where he first picked up the guitar, started writing music and soon became a prolific songwriter. Pops Staples as well as the late, great Louis Jordan (among others) have recorded his songs.
Long before Terry made his first recording fronting his own band, music fans were probably well acquainted with his amazing voice. For years, the soulful singer was one of Los Angeles' foremost session vocalists, receiving a gold record for his work on John Fogarty's "Eye of the Zombie" and recording with Ry Cooder, Joan Armatrading, John Lee Hooker, Boz Scaggs, Maria Muldaur, Pops Staples, and many other well respected artists.
He teamed up with singer Bobby King in the early seventies; they toured as a duo, appearing at many prestigious clubs and festivals. In 1976 when Ry Cooder was looking for background singers, Bobby King recommended Terry. Their distinctive voices became a feature of several of Ry's critically acclaimed albums, including "Chicken Skin Music," "Get Rhythm," "Show Time," and "Slide Area." Bobby and Terry were still touring as a duo during this time. Terry sang lead vocal on "Down in Mississippi" on the "Crossroads" movie soundtrack album, with Ry singing the title song. In the actual film, Terry sings the title song. Terry toured with Ry Cooder throughout the U.S., Europe and Japan and credits Ry for being a great inspiration to him in his musical efforts since being in California.
In addition to his work with other artists, Terry recorded two albums with Bobby King, as well as eight of his own. He is now touring with his own band, and continues to write and produce new albums.
Ry Cooder has said that he always thought that his long time singer, Terry Evans, made a better "front man." To see him perform is to understand why. Terry is one of the most dynamic soul and blues singers performing today, writing and singing about all aspects of human emotion, and creating a connection with his audience in the process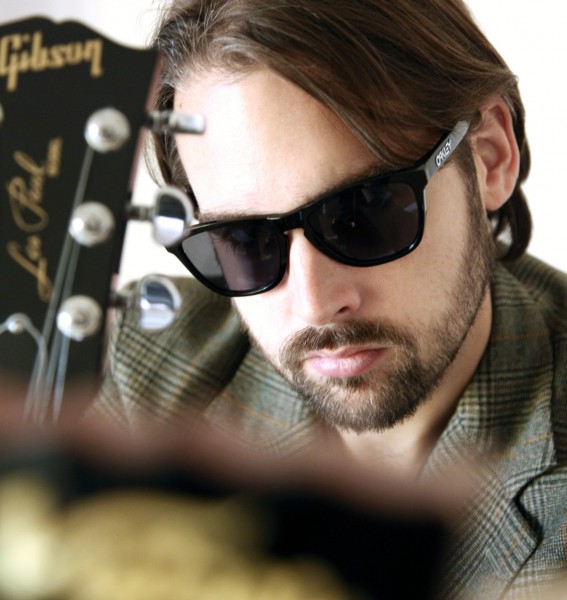 Joel Van Dijk is a self produced songwriter/artist/bandleader living in Los Angeles.  While he spends most of his time working and collaborating with other artists he also crafts his own music on the sidelines!