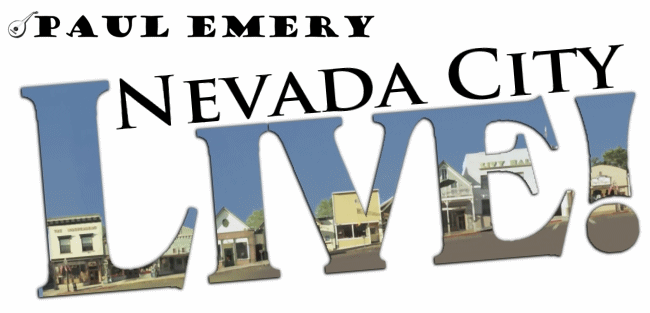 Saturday, January 28, 7:30pm
Nevada Theatre, Nevada City, California
$35 premium reserved seating
$25 general admission


"Authentic American folk-music that stirs the soul." – No Depression
"Splendid. ★★★★★ " – The Telegraph
"One of Americana's finest concept albums," – The Observer
"Razor-sharp songs and great live performances,"  – The Daily Mirror
"Top 10 Country Albums of 2013" – The Telegraph
Northern California's Rita Hosking sings of forest fires, culture clash, dishes, black holes and hope.  Her stories, songs and soul-stirring, country-folk voice are partnered with versatile multi-instrumentalist Sean Feder on dobro, banjo and guitar, and Bill Dakin on the upright bass. Together, they deliver what Acoustic Magazine calls "timeless, unhurried elegance."
Rita's style of country-folk has been lauded for story and sense of place, and her performances praised with capturing the audience. Honors include winner of the 2008 Dave Carter Memorial Songwriting Contest at the Sisters Folk Festival, finalist in the 2009 Telluride Music Festival Troubadour Contest, and honors in the International Songwriting Contest and West Coast Songwriters' Association. "This California girl comes by her mountain music sensibility with true authenticity, with original songs deeply rooted in her family's frontier experience," (Dan Ruby, FestivalPreview.com) and Rita's fans call her "the real deal." A descendant of Cornish miners who sang in the mines, Rita grew up with deep regard for folk music and the power of the voice.
Rita's latest studio release, a 2018 album titled For Real, was called "her best yet" by legendary bluegrass DJ and Rita fan, Eric Rice of KVMR. California's Fiddlefreak Folk Review has this to say about the collection: "With these songs, she has put her finger on the pulse of America by addressing some of the issues that face us today: fake news, racism, homelessness, environmental destruction, and the disconnects created by rampant technology. The triumph of For Real is that these tragedies do not overcome her." A favorite from the record, Rita's tune "California" is embraced by the California Wilderness Coalition as their theme song.
In April 2021, Rita and her partner Sean Feder released LIVE FROM LOCKDOWN — straight from the soundboard of a livestream they did on January 29, 2021, at The Center for the Arts in Grass Valley, CA.
---
Jennifer Knapp
Hailing from the Sierra Nevadas, Jenn Knapp is  front woman and songwriter to rock bands the Cheatin Buzzies and BuckStar. Throughout her career she has released 6 albums, worked collaboratively with many venues and artists and played hundreds of shows inspiring audiences throughout the region.
Music and it's power to tell story and invoke true connection is her passion.
Recently she has been asked to tell her story and provide entertainment for TEDx in Reno, which will air sometime in early April 2023.