Commissioned by Arena Stage, Washington, DC

Thursday, October 27, 7:30pm
Nevada Theatre, 401 Broad Street, Nevada City, CA
NOT FOR CHILDREN UNDER 16
No Cover – Donations accepted to cover expenses
---
Monologues from eight of America's most exciting playwrights reflect on women's choices past, present, and future.
My Body No Choice will explore the importance of bodily autonomy, from the ability to choose—or not—to have an abortion, to the freedom to choose one's body size, to making a decision around when to end one's life. The short stories are both fiction and nonfiction by eight of America's most exciting female writers: Lee Cataluna (Home of the Brave), Fatima Dyfan (Woolly Mammoth Theatre New Work Fellow), Lisa Loomer (Roe), Dael Orlandersmith (Stoop Stories), Sarah Ruhl (In the Next Room, or the vibrator play), Mary Hall Surface (Perseus Bayou), V (formerly Eve Ensler) (The Vagina Monologues), and "Anonymous." These tremendous artists and their monologues represent a rich diversity of theatrical storytelling and personal experiences.
Cast:
Sands Hall
Lindsay Dunkel
Mary Baird
Charu Morgan
Kristine Alcamo
Yasemin Kurama
Amanda McCullough
Kaleigh Kirkpatrick

This is a local production co-produced and directed by writer/playwright Lia Gladstone, with local actors reading. The play was commissioned by Molly Smith, Artistic Director of Arena Theater in Washington , DC. Ms Gladstone and Ms Smith formerly worked together at Perseverance Theater in Juneau, AK.  My Body No Choice will be performed at theaters across the United States prior to the election on November 6, 2022.
---
Lia Gladstone's creative activism takes many forms. She is a published poet and playwright of wildly versatile subjects.  Lia has written more than twenty plays, with numerous productions. A selection includes: This Land, stories from migrants at the US/Mexico border, available for viewing on Vimeo. Burn: I Am My Father's Fire, written in collaboration with an Afghan Fulbright student. All The Pretty Women received a Puffin Playwrighting award and was published by Rain City Press, Seattle. Children of the Far Far Away and Tango at the Hotel Santiago were featured in the San Francisco Fringe and Solo Mio Festivals. Anita in Swingville was a finalist in New York University's Fusion Film Festival.  Her documentary film, A Tale of Two Bridges, has been seen on public television and is archived with the Oregon Historical Society. She has won the National American Pen Women Award for Poetry twice. In 2009-10, she was Professor of English and Drama at American University in Kabul, Afghanistan. She holds an MFA in Playwrighting and Screenwriting from New York University's Tisch School of the Arts. Her most recent endeavor: Bella Blue, a children's book about a Nevada City beloved heritage tree.
---
After 40 years of acting on and off Broadway, regionally, and nationally, receiving awards for her performances in Holiday Memories, No Way to Treat a Lady and Blue Plate Special Mary Baird returned to California. She created the role of the mother in Frauline Else at Berkeley Repertory Theatre. Played the title role in Mother Courage at The Lost Nation Theatre. At The Mint Theatre in What the Public Wants, created the role of Sister Frances Regis in the rock musical Gracie and the Atom at Artists Repertory Theatre. Baird appeared in Make Someone Happy at B St. Theatre, Hank Williams Lost Highway Center Repertory Theatre, and is a member of PlayGrounds San Franciscos acting company. She is also a member of T @ 7 and ARC in the Bay Area. Some of her favorite roles include Shirley Valentine, Nurse in Romeo and Juliet, Bessie in Awake and Sing, Sister Aloysius in Doubt and Ann Kron in Well.
Baird is please to be doing another reading for Lia and also Sierra Stages Play by the Book.
---
After Sands Hall earned a Bachelor's degree in Acting from U.C. Irvine, she studied at San Francisco's American Conservatory Theatre's Advanced Training Program and went on to act with a number of regional theatres, including the Colorado and Oregon Shakespeare Festival and San Diego's Old Globe Theater. Not long after earning an MFA in Theatre Arts from the University of Iowa, she found her way to Nevada City, where she became an Affiliate Artist with the Foothill Theatre Company. FTC allowed her to pursue other theatrical endeavors, including directing; her work as a director spans Shakespeare to Giradeaux to Churchill, for companies such as the Lake Tahoe, Sierra, and Colorado Shakespeare Festivals as well as for our local community theatre, Sierra Stages. She's also a playwright; works include an adaptation of Alcott's Little Women and her comic/drama Fair Use, which explores the controversy surrounding Wallace Stegner's use of the life and letters of Mary Hallock Foote in his novel, Angle of Repose. Sands is a singer/songwriter and performs widely; she is also an award-winning essayist, novelist, and memoirist.
www.sandshall.com
---
Lindsay Dunckel made her stage debut at age 6 as a donkey in the Bremmentown Musicians and was hooked. She studied acting and literature at Columbia University in the 80s but then life took her down other avenues. Over the years, Lindsay has worked as a preschool teacher, a scientific researcher, a college professor, a parent support group facilitator, a grants manager, and public policy wonk. She rediscovered her love of the stage in her 40s. In the last 15 years, Lindsay has been seen on many Nevada County stages, acting in dramas, musicals, and staged readings. She has also performed stand-up comedy, including a full hour one-woman show at the Nugget Fringe Festival. Her favorite gigs are with the improv comedy troupe MenoPosse. Lindsay works full time in public policy on behalf of young children and their families; she believes whole-heartedly in the importance of the arts in social justice movements and is delighted to be participating in this event.
---
After graduating from The Drama Centre in London, Charu Morgan stepped away from acting to pursue a career supporting people in becoming their most integrated selves, enjoying relationships and sexuality more. She's excited to be returning to the stage to reconnect with her first love, acting! Some past roles have included; Portia in The Merchant of Venice, Bice in No Knowing Why, Isabella in Measure for Measure, Gabriele in Anatol and Ruth in David Mamet's The Woods. She is especially honored to be returning to the stage to for this reading of such impactful work.
---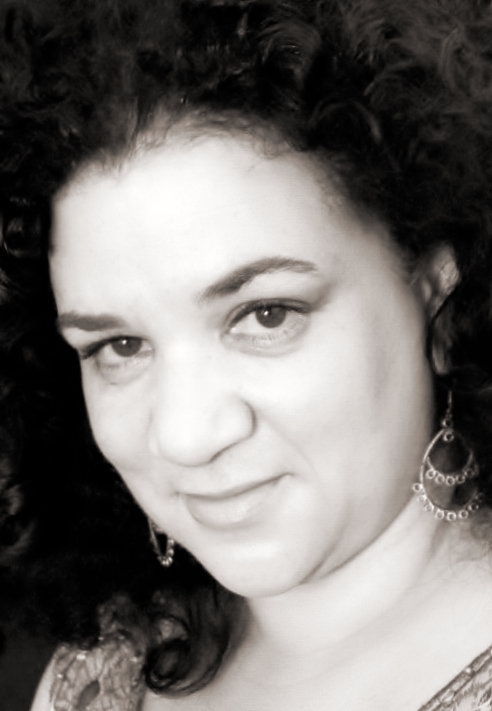 This is Kristine Alcamo's first time back on the Nevada Theatre's stage in quite awhile. Kristine has been Stage Managing & Producing for several years, and was last on the stage as Trix the Aviatrix in "The Drowsy Chaperone". Her favorite roles include Gary Coleman in Avenue Q, Cora in Calendar Girls, Joanie in The Full Monty. She thanks her family for putting up with her pursuit of All Things Theatre.
---
Amanda McCullough is a local nurse and along with her husband and parents is raising her family in the foothills. Although a novice in the theater world, she Enjoys the theater world and is looking forward to exploring more of the arts in Nevada county.
---
Yasemin Kurama is passionate about art as a pathway to healing, expression, and liberation. She currently works as a Shelter Advocate for the local Non Profit, Community Beyond Violence, where she supports survivors of domestic violence. She weaves a rich tapestry inspired by her multicultural upbringing and extensive travels.
---
Kaleigh Kirkpatrick is a current activist and aspiring actor. They work to approach all problems and stories with an intersectional view. They spend their time in school, at work, pursing acting, or at home with their partner and pets.