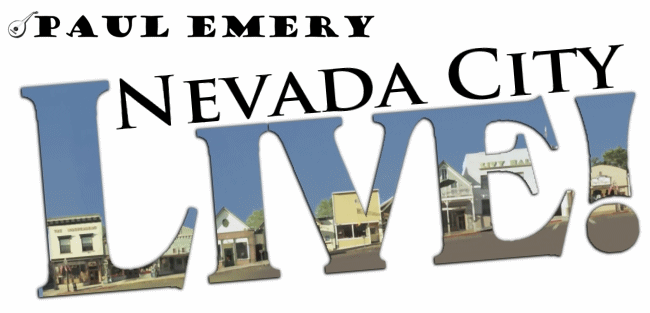 Paul Emery and the Sierra Jazz Society present
Nevada Theatre, Nevada City, California
Friday, February 11, 8:00pm
$30 premium reserved seating
$20 general admission


Motoshi Kosako was born in the sister city of Sacramento, Matsuyama City, Japan. Motoshi began his long pursuit of music at three years of age, with the piano, then continued with the guitar. His love of music has influenced his life deeply. In Japan all through his studies in The University of Tokyo, with university level Judo competition, and in becoming a sushi chef, music was always a driving beat to his life. This drive and rhythm comes through no matter what instrument he is playing. Whether he is performing for a private wedding or event, or performing on stage with his electric guitar. His dedication and passion are always evident in the preciseness of his playing.
Motoshi was never satisfied with just being a follower, he was constantly needing to learn from the best, and push himself to new limits. In Tokyo he played the acoustic and electric guitar in professional Jazz bands and the Swing Journal magazine described him as "one of the most remarkable young Jazz musicians."
In 1997, Mr. Kosako moved to the United States and soon after, he gave up the guitar completely and started playing the harp. He is primarily self-taught with a few lessons from Dominique Piana of Holly Name College (Oakland, CA) to learn fundamental harp technique.
He began performing numerous concerts as a soloist and as an accompanist for singers, flutists and violinists. Writing music for productions, and playing for public events. In 2002 and 2003 he recorded his first two solo albums Celestial Harp I and Celestial Harp II. In 2006 Motoshi had the distinguished honor of being named principal harpist of the Stockton Symphony Orchestra, under the very capable baton of Conductor, Mr. Peter Jaffe. You can also see him playing for the Folsom Lake Symphony Orchestra, Sacramento Philharmonic Orchestra and many Choirs. Other places you will find him, is as a street musician performing for Art Festivals, Wine tastings, Wedding shows, and the like.
In early spring of 2006, Motoshi began to turn his mind to the possibility of playing jazz, his preference in music, on the harp. Motoshi spent many hours studying, listening to the greats, to other Jazz Harpists, and became convinced that he could, and would play, what he terms hard core jazz on the harp. Which brought him to Salt Lake City, August 1st, before the most qualified, respected Jazz Harp professional of our time, to play for them at the International Jazz Harp Competition. Where in he won 2nd place, with his "ground breaking" style.
**********************
Born in Matsuyama City, Japan, Motoshi Kosako started his musical training on the piano then the guitar. While in university in Tokyo he played the acoustic and electric guitar in professional Jazz bands and the Swing Journal magazine described him as "one of the most remarkable young Jazz musicians."
In 1997, Mr. Kosako moved to the United States, soon after he started playing the harp. He is primarily self- taught with a few lessons to learn fundamental harp technique. He was the principal harpist of Stockton Symphony Orchestra in California between 2005-2010 and the featured soloist for 2009-2010 season for Mozart's harp concerto.
In 2007 he won the second place in Lyon & Healy International Jazz & Pop Harp Competition performing his own composition and received the "Best of Sacramento" award from Sacramento Magazine as "Best Jazz Hound in Tie and Tail". He plays numerous original compositions for TV commercials, TV programs, films, applications (apps), as well as performing both improvised and written music live with actors, and presentations, as solo and various ensemble formats including amazing jazz musicians such as Paul McCandless (oboe, English horn, soprano sax, bass clarinet), Michael Manring (fretless electric bass), Bill Douglass(bass). In 2008 he began touring Japan, giving performances and various workshops. He is considered one of the most influential Jazz harpist both in the U.S. and Japan.
In 2002 and 2003, he recorded two classical harp albums, "Celestial Harp I" and "Celestial Harp II". Since 2008, he has released 11 jazz albums:
Performers incluce Bill Douglass (bass, bamboo flute), Daryl Van Druff (drums), Paul McCandless (oboe, English horn, soprano sax, bass clarinet), Masaki Nakamura(shakuhachi), Akio Sasajima (guitar), Miki Matsushima (marimba) and Akira Sekine (guitar).
He has been invited to perform for numerous international events including The future of Harp 2009 in Yokohama, Japan; VIII Rio Harp Festival 2013 in Rio de Janeiro, Brazil; American Harp Society National Conference 2014 in New Orleans; World Harp Congress, Sydney 2014 in Australia; American Harp Society National Conference 2018 in Los Angeles.
In 2008, he joined NPO holistic health research group in Japan (Total Health Research Group) and began conducting research projects involving sound healing and practical application of music to occupational fields for the promotion of health. In 2012 the public medicine professional journal, "Science of Public health" in Japan published his research article "Total Health and Music". He holds a B.S of health science and nursing from Tokyo University, and is a registered nurse and public health nurse.
He and his wife Terra are developing 15 acres property to a sustainable farm by using Permaculture method. They enjoy produce from organic garden and own live stocks such as goat, pig and chicken.
*****************
Hailed by many as the world's leading solo bassist, Michael Manring has been pushing back the boundaries of what's possible on the bass guitar for decades. While his technical skill and innovations always make an impression, it is his ability to communicate on a profound emotional level that most touches listeners. As editor Tom Darter wrote in Keyboard magazine after seeing one of Michael's solo concerts, "Forget his astounding technique and musicality; forget his absolute command of his instruments; forget how seamlessly the musical ideas and the performance of them were wedded together…The enlightenment came most from feeling (seeing, hearing) the joy Michael felt to be playing…his brand of transcendental chops and musical understanding…was all in the service of the final outcome, the joy of making music."
Building on the conceptions of his teacher, the late bass legend Jaco Pastorius, Michael has developed an approach to the instrument that includes unorthodox tunings, techniques and methodologies. He has honed his skills on hundreds of recordings as a session musician and thousands of concerts throughout the world in venues including Carnegie Hall in New York, Yamaha Hall in Tokyo and Davies Symphony Hall in San Francisco.
Michael has worked with a diverse collection of musicians from New Age keyboardist Suzanne Ciani to avant-improv guitar innovator Henry Kaiser to celebrated folk troubadour John Gorka to experimental post-metal rockers Tim Alexander (Primus) and Alex Skolnick (Testament) to electro-pop pioneer Thomas Dolby. His long-term collaboration and close friendship with the late acoustic guitar genius Michael Hedges led to a lengthy stint as house bassist for Windham Hill Records; a label for whom he also worked as a solo artist, releasing four recordings under his own name: Unusual Weather (1986), Toward the Center of the Night (1989), Drastic Measures (1991) and Thonk (1994). These, along with his 1998 release The Book of Flame on the Alchemy record label earned him an international reputation as "a master of the fretless bass without rival." (Guitar Club Magazine, Italy).
His two solo bass recordings, Soliloquy (2006) and Small Moments (2020) showcase the approach to the bass that lead one writer to conclude, "Manring can do more with a bass than even the most creative individual could imagine" (L. Pierce Carson, Napa Valley Register).
He has garnered three gold records, Grammy and Bammie nominations, a Berklee School of Music Distinguished Alumni Award, three Just Plain Folks Awards and numerous Bass Player Magazine Readers' Poll awards including 1994 Bassist of the Year. He was also the subject of a PBS TV documentary, "The Artist's Profile: Michael Manring" and a Youtube video of him playing his iconic solo piece "Selene" has well over 1.5 million views.
"Do not miss your next opportunity to discover the bassist with the most fresh and inventive playing today." – Musicien Magazine – France
---
Presented with support from