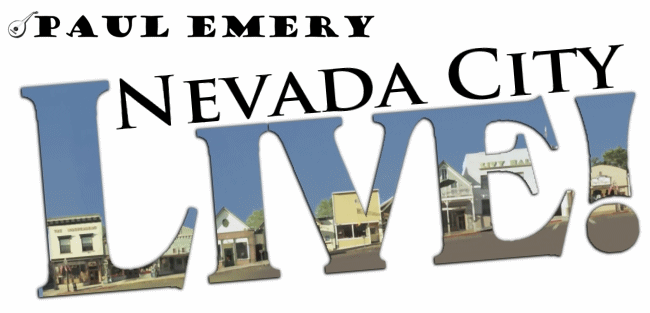 Thursday, January 26, 7:00pm
Nevada Theatre, Nevada City, California
$30 premium reserved seating
$20 general admission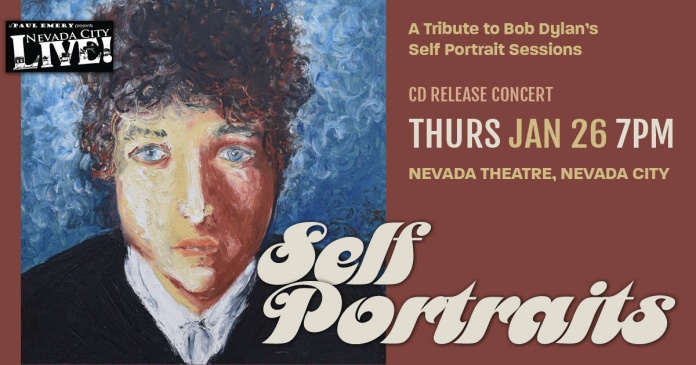 A Tribute to Bob Dylan's Self Portrait Sessions – CD release concert
A benefit for The Young Center for Immigrant Children's Rights
Back in 2019, a year before the pandemic started, singer/songwriter Robert Heirendt got an inspiration to put together a tribute album to Bob Dylan's 1970 album, "Self Portrait," an album of mostly covers which was much maligned when it was first released. Robert invited some of his musical friends to contribute tracks taken from the Self Portrait recording sessions. The resulting album included 17 songs and was released on 6/8/20, the exact 50th anniversary of Dylan's original release. It is not a track by track cover album, but rather a compilation of original versions of tunes that were recorded by Dylan during these sessions. It's practically a cover album of a cover album.
So now, 2 1/2 years after the release of the album, Robert and many of his musical friends who contributed to the album will be presenting a CD release concert/celebration. This special concert will be a benefit for the Young Center for Immigrant Children's Rights, a non-profit organization which works for the best interests of children who arrive in the United States on their own, from all corners of the world. All of the artists are generously donating their talents to this cause.
Performers include:
Anton Barbeau & Julia VBH
Boston Ravine (Reunion)
Flounder
Juliet Gobert & Homer Wills
Mark Growden
Robert Heirendt
The Moore Brothers
Michael Roe
Tumble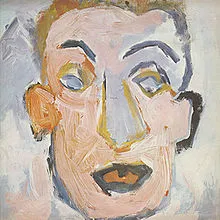 In 1970, Bob Dylan released Self Portrait, his 10th studio album. The album was not what people expected. At the time, he was being called by many "the voice of our generation", "musical prophet" and "genius". Instead of trying to live up to these expectations, Dylan put together a remarkable collection of songs reflective of some of his primary influences and inspirations. He recorded over 50 tunes during these studio sessions in Nashville and New York which took place over 11 months. The sessions included many diverse styles; traditional blues, folk, old timey, country, tin pan alley, and gospel, as well as a few songs from contemporary songwriters he admired. He also recorded a handful of originals, several of which were quite "left of center" and atypical for him. His approach to production was also quite unique on this record. Several of the songs contained big, lush arrangements featuring slick studio background vocalists and elaborate orchestration. The original release included 24 songs from these sessions and also included a few live versions of his songs taken from his 1969 set at The Isle of Wright Festival in England. The album was a real "grab bag" of styles and arguably his most diverse album to date.
Many of Dylan's fans did not appreciate this album at the time of its release. It was not what they were hoping for or expecting from the "voice of their generation" as reflected by the infamous opening line to Greil Marcus' scathing review of this record in Rolling Stone magazine: "What is this shit?" As time has gone on, however, many fans and music lovers have come to appreciate this record as a unique and valuable contribution to his discography.
---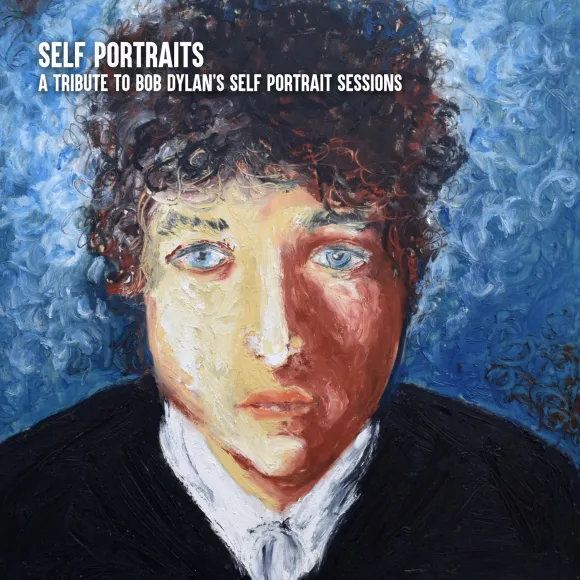 Album producer, Robert Heirendt shares his story. "I've been such a fan of Dylan's ever since my teenage years when Slow Train Coming was released. I had heard about Self Portrait and how supposedly "awful" it was but never really checked it out until a just a few years ago. One day when I was at our local record store, Clock Tower Records, I saw a vinyl copy of Self Portrait. For some reason it called to me, and I brought it home. 
From the first listen I was really surprised by how drawn in I was! Far from being "awful", I felt that these cover versions of old tunes were really quite soulful. I then ended up exploring the original versions of these songs and through this process was exposed to artists that I was not very familiar with – Hank Snow – Tampa Red – The Davis Sisters and many others…
I got an inspiration that doing a cover/tribute album of this much maligned record would be a fun project. I envisioned it as a place for all of my music projects to come together – my solo work, Tumble, and Boston Ravine. I also loved the idea of bringing together many of my musical friends into one project. I held onto the idea for a few years. In 2019, I started asking artists about collaborating and was thrilled by the response. As the original Self Portrait album was quite an eclectic "grab bag" of styles, the tracks that people contributed also represent a wide array of musical styles. I really love how all of the artists made the songs their own, and I think it all fits together as a musical statement in a beautiful way." – Robert Heirendt
This compilation album was released in 2020 on the 50th anniversary of Dylan's original release. It is not a track by track cover album, but rather a compilation of original versions of tracks that were recorded by Dylan during these sessions. It's practically a cover album of a cover album. We hope to bring a new sense of appreciation to this often misunderstood record, called by some "the worst album ever made".
100% of proceeds from Self Portraits will be given to the Young Center for Immigrant Children's Rights, a non profit organization dedicated to supporting unaccompanied children at the US border.
www.theyoungcenter.org
www.selfportraitstribute.com
Robert Heirendt's artistic vision is about interweaving. From the weaving together of diverse roots music influences, complex patterns, juxtaposed rhythms, experiences, and feelings, he strives to create sounds and textures which take the listener to new places. A multi-instrumentalist, Robert specializes in the mbira dzavadzimu, a type of kalimba instrument from Zimbabwe. He has studied traditional Zimbabwaen trance music for over a decade. Prior to this, he played keyboards in many bands beginning in the 1980s. A few of his primary musical influences are The Beatles, Bill Monroe, Andrew Bird, Miles Davis, Brian Eno, Peter Gabriel and David Sylvian. "Soft Sea Creatures" is his first solo album which integrates many musical threads including song craft, improvisation, texture, poetry and groove. Robert works as a music therapist/social worker, using music to help children and families connect with their higher selves. He currently plays in the free jazz/groove band Tumble and the bluegrass band Boston Ravine.