featuring Lee Boek & Laurie Buckley
Ludi Hinrichs Quartet with Anna Coronna
with special guest Chris Olander
Saturday, October 15, 8:00pm
$20 general admission
$30 reserved seating


************************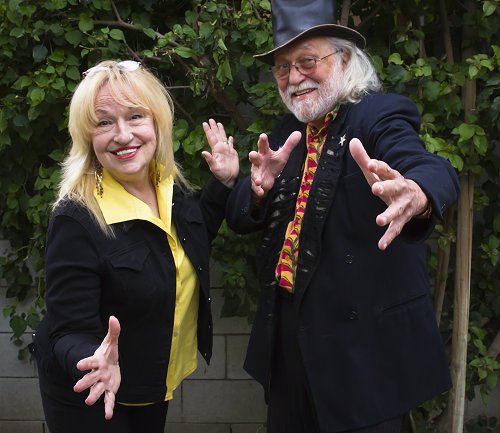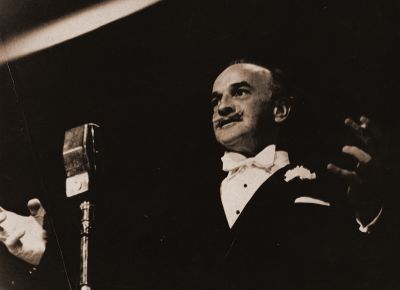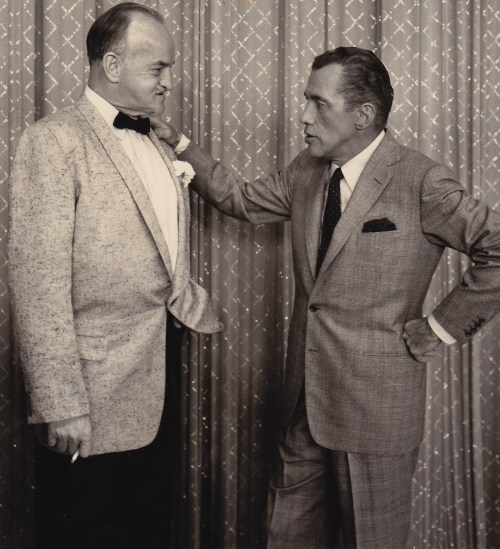 ---
Poetry & Jazz Presents:
A Tribute to Lord Buckley April 16th At The Taos Mesa Brewing Company
"I was born a princess into a Royal Court that existed only amongst those who believed that it was so, " smiles Lady Laurie Lord Buckley, "My father believed that all ladies and gentlemen were lords and ladies in the Royal Court of love, and that includes each and every one of you."
Celebrating one of the greatest performers of the Beat Generation, Lord Buckley's daughter Lady Laurie will be sharing family stories of Lord and Lady Buckley's adventures, experiences and the struggles of a true artist and what it was like to be raised in jazz royalty and live in "castles," which was the word for every home they ever lived in. Sharing the stage, will be actor/producer/acclaimed storyteller, his Lordship, Lee Boek, who will be performing Buckley's "Gettysburg Address" in the 'hip semantic." The "hip talk," as Lord Buckley referred to, came from the "American Beauty Negro, who had to laugh at so many things that were not funny…until it deepened the wells of their humor. They spoke the "hip talk" so that the 'master' would not be 'hip' to what they were saying…it took you to the fence of now and over the fence of now."
"Quincy Jones, who hung with his Lordship, categorized him as one of the first rappers," continues Lady Laurie, "Lord Buckley wanted to make sure that the importance of classic histories as well as his own observational writings were brought forward in this rhythmic language of the now…which is more powerfully understood today than ever before. His tremendous love message and compassion for humanity still translates and continues to inspire the message of how the powers of love changes the world."
"Buckley sees nothing irreverent in his translations of biblical stories," states Don Keown, "I am the only comic who brings the word of Christ into the nightclubs," states Lord Buckley,"and the more people who are exposed to that Message, no matter where they are, the better…the words are different, but the meaning is still the same." To Buckley, the theater is itself, "a religious experience." He explains: "Its purpose is an uplifting one through education, and entertainment. And when it succeeds, it cleanses and renews…And that he says is why he frowns on the new fad of sick humor, "Humor should be used for beauty, not for ridicule or for other cruel purposes..he quotes Lord Boothby's "humor is the only solvent of terror and tension…we must realize humor is one of out greatest allies" to back up his contentions. Lord Buckley is a monologist, poet, apocalyptic sweet-swinging vanguardist of jive talk. He does for the English language what Chaplin does for pantomime."
What Lord Buckley was most proudest of is a fan note from who would become one of his greatest friends, Henry Miller written after the author had listened to one of his lordship's recordings. "What a treat to hear your new shatterbustingest record delivered like a true hipster a la Paganini, Gilles de Rais and Marquis of Queensbury," wrote Miller. "Your God's Won Drunk" is a classic – far out."
"Comedy is the only thing I've been able to take seriously," says Lord Buckley. When appearing at Michael DuPont's Outside at the Inside non-alchoholic coffee house in Palo Alto in 1960, he said, "I share program honors with jazz musicians, and find that a natural combination. The same people who like me also generally like jazz music….they're a fine and sensitive audience, they understand and they follow what I'm saying." Today's audiences continue to 'swing' stronger than ever.
"Everything I am today, came from being born into the beauty of the Royal Court," comments Lady Laurie, "I spent 40 years in one of my dad's favorite towns, Las Vegas, Nevada. Blessed with the non-stop world of entertainment, I became fascinated by journalism in high school…a true gift, with an endless wardrobe of possibilities. Blessed with artistic talents, public relation skills, creative and positive thinking, a great knack for successful promotions, singing in showcases, movie and stage productions, a passion for the underdog and those who needed a voice. By helping those in need to find their voice, I found mine. I became a master of tabloid publishing, produced many radio shows including Las Vegas USA, and Vegas Sporting Edge, did television appearances and 20 years helping the infamous Betty Honn's Animals Adoptions which saved the desperate lives of thousands of animals of every kind. Spent over 7 years teaching in a volunteer program at Jean and Indian Springs prisons, along with 16 other wonderful people who believed the community could change lives…and they did. The "Street Readiness" program, was so successful, it was the first time in the history of the Nevada Prison system that the recidivism rate was so significantly reduced, at no cost to the state of Nevada. Spent several years on producer Bill Bronner's "Free Speech Show" on Comedy Nation and occasionally steps in to co-host Tere Joyce's show "Freedom of Joyce" on American Freedom Radio. Currently working on a wonderful Las Vegas showgirl documentary with Dondino Productions, and am proud to say looking forward being a coconsultant on the Lord Buckley documentary, "Too Hip For The Room," currently seeking funding."
Stage, television, and film actor, Lee Boek will be performing Lord Buckley's "Gettysburg Address" for the "Tribute to Lord Buckley," bringing his vast performance skills and story telling talents to the stage. Boek is the Artistic Director and an integral part of the Los Angeles Public Works Improvisational Theater Company since the 1970s. Lee took over as Artistic Director of the company in 2001, after founding member Marlene Rasnick's passing. Public Works Improvisational Theatre (PWIT) specializes in cultural activism theatre that puts audiences in touch with contemporary events and their immediate personal, political and social relevance. The California native, born in 1941, has had successful careers as a Fundamentalist Evangelist preacher, radio host, actor, writer, producer, union organizer, husband, father, grandfather to many & champion for the under-served and wronged. A staple of the Silverlake arts community, Lee continues to be on the forefront of accessible, socially-relevant performing arts productions and has been with the company since 1979. He has helped to create, direct and perform in virtually all the original plays and performance art pieces produced by the company since then, including the Storyfile Shows which are renown as "an evening of good music, eclectic poetry, commentary, writers," says Lee," it's like an entertaining intellectual variety show which performs at several venues." Lee also does his monthly readings with "If The Shu Fits" which is dedicated to the subject of solitary confinement. "The thing I like about this work, is we invite a lot of talented people," smiles Lee. "There are so many talented artists, and so few get to rise to their abilities, be heard, and allow audiences to see them work." He has also been seen on television on Mama's Family, Webster, Home Improvement, and MADtv. Before moving to Los Angeles in the late seventies, Boek was a well-known performer and radio personality in northern California, where he was known as "Brother Lee Love" of the popular Survival Revival Hour on KZAP-FM radio in the late sixties.
"Lord Buckley has been gone some years now. Yet young entertainers are and have been discovering him now as they always have; once it was Frank Sinatra and Peggy Lee, now it's the Beatles. Barry McGuire used to imitate his records on the Troubador stage as have many others. He was before Lenny Bruce, Mort Sahl, Dick Gregory et al. When his first album was made there was no category it could be filed under. In a sense, he was a jazz comic. Jazz in the sense of improvisation on a theme – comic in that he certainly made people laugh. But his delight was that of a dramatic story-teller, limited only by the audience's ability to stay with him. Lord Buckley laid the cornerstone for much that was to follow, for he encouraged the creative spirit – great or small. He touched an enormous number of lives and encouraged self respect, taught of the responsibility of respect for others, and preached love." Producer and friend of the Royal Court, Jim Dickson
---
"A Tribute to Lord Buckley" will be on Saturday, April 16, at the Taos Mesa Brewing Company, ABC Road, showtimes are 7 to 10pm, $15 general admission, $25 preferred seating, for more information call Judy Katzman at 575.758.0603 or Eric Gladstone at 575.758.3147, or contact info@taosjazz.org.
---
ADDITIONAL LORD BUCKLEY MATERIAL
The "Black Cross" was published in 1948 by Joseph S. Newman in a collection of poems entitled It Could Be Verse. The poet was Paul Newman's uncle. He ran a sporting goods store in Cleveland, he wrote and was published as a poet and as a local journalist. Lord Buckley, Lady Buckley, and the children Princess Laurie and Prince Richard (it was said, Joseph wasn't sure about Lord Buckley and the Royal Court until he met the children), and they became friends. Joseph also gave Lord Buckley permission to use the material for 'translation', and when his lordship performed it in Washington, DC, he was threatened by a racist after the show. Lady Buckley said the angry gentleman would return some time later, apologizing for his behavior, saying, "I'm sorry for what I said, now I understand."
Shortly after Lord Buckley's death on Nov. 12, 1960, Bob Dylan arrived in New York City, went down to the Village, when someone gave him a copy of a Lord Buckley album. He became so fascinated by the Black Cross, he managed to write down the words on torn pieces of paper, had a secretary type it up, played it on guitar and thought Lord Buckley was a calypso singer. He actually recorded himself playing it to rock n' roll. It had such a profound affect on him, he would spend the rest of his life writing songs about the down-trodden man, influencing the music of the 60s. Dylan has been a fan forever and occasionally plays Lord Buckley on his XM radio show.
---
THE BLACK CROSS
It's a beautiful thing.
It was written by Paul Newman's beloved uncle, a Cleveland poet. It's the "Black Cross."
There was Old Hezekiah Jones, of Hogback County.
He lived on a hill in a weather beaten hovel.
And all that he owned was a two-acre plot
With a bed and some books and a hoe and a shovel.
Old Hezekiah, black as the soil he was hoeing,
Worked pretty hard to make both ends meet.
Raised what he ate, with a few cents over
To buy corn liquor and that he drank down neat,
And a few cents more that he put in the cupboard
Against what he called "the rainy season."
But he never got to save more'n two or three dollars
Till he spent it for this or that reason.
The white folks around knew old Hezekiah…
Said, "Well, he's harmless enough, but the way I figure
He better put down them goddamn books,
'Cause reading ain't no good for an ignorant nigger."
Reverend Green, of the white man's church,
Finally got around to "comin' over
To talk with you all about the Pearly Kingdom
An' to save your soul for the Lord Jehovah!"
"Do you believe in the Lord?" said the white man's preacher.
Ol' Hezekiah puckered his frosty brow,
Say, "I can't say 'yes,' so I ain't gonna say it,
'Cause I've never seen de Lord…nowhere..no-how."
Do you believe in the church?" said the white man's preacher,
Ol' Hezekiah said, "Well, er, ah, the church is divided,
If they can't make up their minds, I can't either.
So, I'm just like them," say, "I ain't decided."
"Do you believe in Heaven?" said the white man's preacher.
"Where you go, if'n you're good, for your last reward?"
"I'm good," said Hezekiah, "good as I'm able,
But I don't expect nothing from Heaven OR the Lord."
"You don't believe nothin?'," said the white man's preacher.
"Oh yes I do," said Hezekiah,"
"I believe that a man should be beholding to his neighbor
Without the reward of Heaven or the fear of hell fire."
"Well, there's a lot of good ways for a man to be wicked!"
And they hung Hezekiah as high as a pigeon.
And the nice folks around said, "well, he had it comin'
'Cause the son-of-a-bitch didn't have no religion!"
---
The Gettysburg Address
Four big hits and seven licks ago,
Our Before-Daddies swung forth upon this sweet, groovey Land, a jumpin', swingin' stompin' walin', NEW NATION!
Hip to the cool, sweet groove of Liberty and solid sent upon the Ace Lick: That all Cats and Kitties, Red, White or Blue!, are created LEVEL, in FRONT.
---
We are now hung with a King-Size, Main-Day, Civil Drag!, soundin' whether this Nation or any other up-there nation, so hip and so solid sent, – can stay with it , all the way!
We have stomped out here in the hassle-site of some of the worst jazz-blown' in the entire issue: GETTYS-MOTHER BURG! We are here to turn on a small soil-stash of the before-mentioned hassle-site, as a final, sweet, sod-pad for the fine Cats who laid it down and left it there so this jumpin', happy, beat might blow Forever More!
And we all dig that this is the straightest lick. But diggin' it harder from afar, we cannot mellow, we cannot put the stamp of The Nazz on this hassle-site. For the strong, non-stop, studs who hassled here, both diggin' and dug under it, laid it with a such a wild, mad, beat that we can still hear it! But we cannot touch it.
The world-Cats will short dig nor long stash in their wigs what we're beatin' our chops about here. But they can never successfully shade what they 'vanced here. It is for us, the swingin', to pick up the dues of these departed studs and fly it through to ENDSVILLE! And we all dig this is the most righteous gig, that we can't miss with all these bulgin' eyes. That from these ace-stamped studs we double our love-kick to that last inth BONG of the beat of their heart's -bell.
That we here want it Struck-Up-Straight for all to Dig! That these here fine studs have not split in Vain! And that this GREAT NATION under the sweet, swingin' Lord shall ring up a Whopper of Endless Mardi Gras's, and that The Big Law Of All You Straights, by you Cats and for you Kitties, SHALL NOT BE SCRATCHED FROM THE BIG RACE…and that's why I'm a Lincoln cat….
---
MORE LORD BUCKLEY REVUES AND COMMENTS
"Hipsters, flipsters and finger-poppin' daddies
Knock me your lobes!
I came here to lay Caesar out,
Not to hip you to him.
The bad jazz that a cat blows,
Wails long after he's cut out
the groovy is often stashed
With their frames
So don't put Caesar down..".
---
"Lord Buckley's translation of Mark Antony's Funeral Oration from William Shakespeare's Julius Caesar into what his Lordship referred to as the "hipsemantic" idiom. And yea, verily, a stiffer riff hath never been blown.
"Buckley's ability to recast familiar stories – Shakespeare, the Bible, histories, biographies – into a mind-boggling slanguage knew no bounds. Buckley rings more changes on Hamlet ("To Swing or Not to Swing"), Macbeth (Is This the Sticker") and the Bard himself (Willie the Shake") than Charlie Parker's fabled high-speed deconstruction of "Cherokee" in some impossible key."
"Getting biblical on y'all, Buckley offers "Jonah and the Whale," wherein the leviathan expels our her for smoking pot in his belly, and turns the story of Jesus Christ into "The Nazz." The latter is probably Buckley's best known work, having inspired a Yardbirds' song title ("The Nazz Are Blue"), as well as the name for Todd Rungren's first band." By Don Waller, "The Rolling Stone Book of the Beats"
---
LORD BUCKLEY
"All over this world, in the alleys, in the valleys, on the plains, on the mesas, on the mountaintops, on the plateaus, through the sand, to the gulf, through the whole scene of this world – black, blue, green, yellow and pink – it's loaded with beautiful people who we never hear a thing about…But they are there. And those people are the protectors and possessors of the vault of love which is known as God." Lord Buckley, KPFA Pacific Radio interview 1959
---
"Lord Buckley is a secret thing that people pass under the table.  You ask writers who they think is the best writer and they all mention someone above them. Gradually you get up at the top, and you get to Samuel Beckett and not many people have read him. But a lot of people have been influenced by Beckett. I think the same was true of Lord Buckley. There were a lot of people influenced by Lord Buckley who have never heard his material." – Ken Kesey
Laurie Buckley and Lee Boek will present their tribute to beat generation icon Lord Buckley.
Lord Buckley (April 5, 1906 – November 12, 1960) was a stage performer, recording artist and monologist, who in the 1940s and 1950s created a character that was, according to The New York Times, "an unlikely persona … part English royalty, part Dizzy Gillespie."
Michael Packenham, writing in The Baltimore Sun, described him as "a magnificent stand-up comedian … Buckley's work, his very presence, projected the sense that life's most immortal truths lie in the inextricable weaving together of love and irony — affection for all humanity married to laughter."

Buckely's daughter, Laurie Buckley, spent 40 years in Las Vegas, Nevada working in the entertainment business as a publicist, radio personality and activist. She worked seven years the Street Readiness program of the Nevada State Prison at Indian Springs. She is currently working on a documentary about Las Vegas showgirls. She also serves as a consultant on a documentary about her father, titled "Too Hip For The Room."
"It's evolved and evolved, and it's a pleasure to see it come to a point where we are close to the debut of a wonderful tale to be told," Laurie Buckley says about the documentary. "He was not only interesting because of his amazing possession of words. He made you laugh, and he made you think."
Laurie Buckley and Boek agree that Lord Buckley was more than just a comedian.
"Most performers of spoken word know who Lord Buckley was," Boek says. "Part of the reason I wanted to re-create his bits was to let other people know all about him."
Before moving to Los Angeles in the late seventies, Boek was a well-known performer and radio personality in northern California, where he was known as Brother Lee Love of the Survival Revival Hour on KZAP-FM radio in the late sixties.
An integral part of LA's Public Works Improvisational Theater Company since the 1970s, Lee took over as Artistic Director of the company in 2001 after founding member Marlene Rasnick's passing. The California native, born in 1941, has had successful careers as a Fundamentalist Evangelist preacher, radio host, actor, writer, producer, union organizer, husband, father, grandfather to many & champion for the under-served & wronged. A staple of the Silverlake arts community, Lee continues to be on the forefront of accessible, socially-relevant performing arts productions
Lee has been with Public Works Improvisational Theater Company since 1979. He has helped to create, direct and perform in virtually all the original plays and performance art pieces produced by the company since then.
He has also been seen on television on Mama's Family, Webster, Home Improvement, and MADtv.
---
Ludi Hinrichs Quartet with vocalist Anna Coronna
"Lord Buckley was one the most colorful characters of the beat scene in the '50s and '60s. His shtick about "the Nazz" – a hip metaphoric character with Messianic qualities – and the expression of love through humor and a relaxed way of being, made quite an impression on me as a young musician in the early 1970s.  The Ludi Hinrichs Quartet is an especially magnetic and lively pairing with this event. My jazz soulmate Jim Trethefan be on the saxophones and Anna Coronna – a skilled professional and delightful jazz chanteuse – will provide vocal accompaniment." – Ludi Hinrichs
Ludi Hinrichs is most often identified with the trombone, but he is also an accomplished pianist, a vocalist and plays the didjeridu, among other musical devices.
His performances reveal a wide array of experiences— matched by a keen improviser's ear and a commitment to his craft. From Nevada City clubs and galleries to concert halls in foreign lands, Ludi is always full of surprises.
In 2002, he performed at the prestigious Tokyo Summer Festival in collaboration with veteran Beat Poet Gary Snyder. From that unique event, a two-CD set entitled, Mountains and Rivers Without End, was produced and released.
He has also produced and released three live recorded CD's of his own to date. Music of My Life, a retrospective work which highlights the piano influences of Monk, the microtonal studies of Harry Partch, and the trombone stylings of J.J. Johnson.
His second CD, Quintet Live, features a finely tuned combo of some of the finest jazz players in the region including bassist Greg Keranen, ("Curly ") of Johnathan Richman's group. Check out Ludi's scat singing on "Four."
His 2007 release, Kairos/Kronos, includes sounds of Balinese Gamelan transposed to piano, an unusual treatment of didjeridu sounds played on trombone with a tabla accompaniment, and deep meditative journeys played on the three foot diameter Sun-Earth gong.
In 2003, Ludi introduced his Piece of Peace, a seven-movement suite that premiered at the Nevada County Composers Concert.
A recipient of the Nevada City Chamber's 2004 Live Music Award, Ludi continues to teach, record, perform, and compose from his home on the San Juan Ridge in the Sierras.
---
Chris Olander
J. Chris Olander is a poet and bio/educator who has been writing since 1980 and teaching for California Poets In the Schools since 1984. His poetry has appeared in anthologies, two chapbooks, radio and TV performances and readings from Seattle to San Diego—Hawaii to New Mexico; a tape/CD, Mass Man's Epiphanies, was produced in 1997.